Your Local Roofer in Washington – Withers Roofing Limited
Approved Roofers With an Impeccable Reputation

Check a Trade Approved Local Roofers

Flat Roofing Specialists
If you're looking for a roofer in Washington or the surrounding areas then look no further than Withers Roofing Limited. A now third generation roofing contractor, we really know our stuff and can get any roofing work completed to very best industry standards. Due to us being well established, we have a great team of qualified and gifted roofers. We continually train our personnel in order to preserve our standards of work and additionally ensure that safety processes are properly adhered to.
We know it isn't ideal getting roofing work done to your property, however our staff are committed to conducting top quality roofing work whilst causing minimum disruption to your property. We take great pride in keeping our working environment clean and tidy.
We Take Pride In What We Do
What makes us different? Simply the fact that we take great pride in what we do, and it is our reputation that makes us who we are. We set out to deliver the very best quality at the lowest price and exceed all standards when it comes to our jobs, whilst providing excellent customer services. You find us at No.1 in the search engines for a reason… and that's because our reputation carries us there! Our staff our fully compliant in the latest health and safety so you can put your trust in us and give our local roofer in Washington a call today!
Slate Roofing in 

Washington
Tile Roofs Fitted and Repaired – Withers Roofing Limited are a highly trained, time served local roofing company who are able to both fit and repair slate and tile roofs. We will happily work with property developers that are working on new build properties or help you in fitting a new tile roof to your extension to an existing property.In the event you already have a slate or tile roof then we can repair it for you at a significant cost saving in comparison to a full re-roof.The colour palette for concrete and clay roof tile includes countless selections with options covering anything from a single colour tile to a matrix of up to five colours Styles cover anything from flat to barrel-shaped tile, and either will change the look of a roof radically.
There is also a wide selection of very carefully blended hues that range from subtle tints to vibrant colours, and wood and slate textures that simulate nature.
In addition to tile's exclusive beauty, most concrete and clay tile manufacturers typically offer a minimum 50-year limited warranty on their products. For homeowners, this warranty covers their roofing materials for as long as they own their homes, so why not contact our roofer in Newcastle today?
Roof Repairs in Washington

At Withers Roofing Limited, we're more than aware a roof can bare the full force of the British weather conditions and can regularly be left need a repair oftentimes an emergency repair. We cover a wide range of roof repairs in Newcastle and will be able to apply the very best techniques required for your specific roof style. In order to prevent roof failure it's usually wise to consider roof maintenance as an option, this can be ideal for roofs which have been installed 10 or more years ago and need bringing up to modern-day standards.

You can rest assured that our fully qualified team of Newcastle roofers here will deal with your roof and repair or maintain your existing roof using the highest quality materials and the best techniques.

If your property has been damaged by a storm or has just produced a leak with time then you'll be glad to understand we supply an emergency roof repair service where we'll respond to your enquiry as quickly and efficiently as possible. In this instance it's always best to consult with our team via phone where we will be able to advise you of the possible opportunities for repair and also the next steps you need to take to have your roof repaired so that it is adequately protecting your property from the elements.
Flat Roofing in Washington
Flat roofs fitted poorly can prove to be a costly, continuous problem! A flat roof installed properly will last decades. Withers Roofing Limited is a specialist flat roofing company covering all areas in Newcastle, whether you need a new GRP roof or maybe a more modern fibreglass or EPDM rubber finish, we can offer advice on the most suited product for your project alongside a competitive quote for the installation.
We take pride in the quality of our flat roofing work. Our roofers use only the highest quality materials and equipment and every product we install, from felt roofing and single ply membranes to slating and tiling, is guaranteed to give reliable and efficient property protection for a long time to come.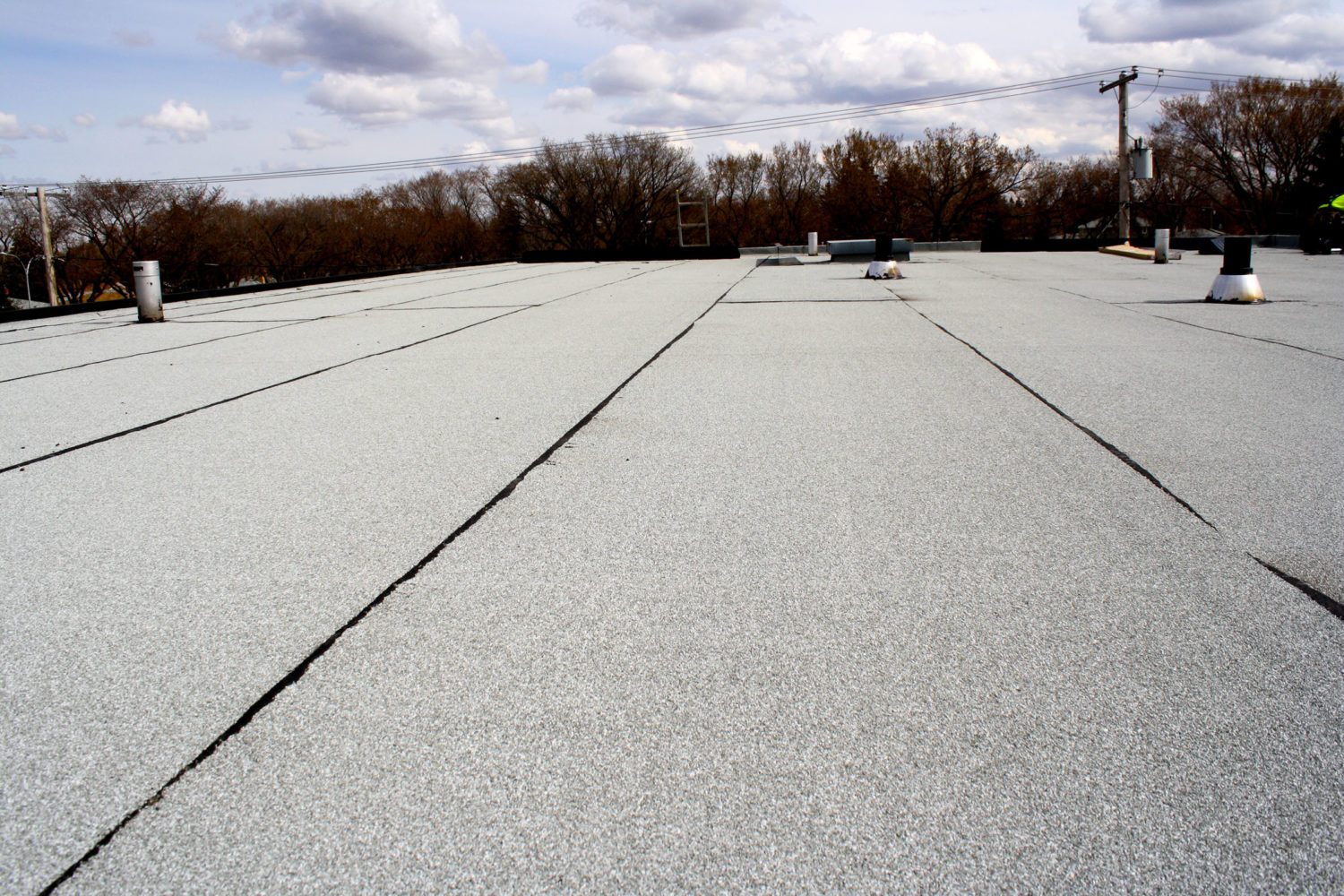 Our roofers use only the highest quality materials and equipment and every product we install, from felt roofing and single ply membranes to slating and tiling, is guaranteed to give reliable and efficient property protection for a long time to come. Our roofers will work tirelessly to get the roofing that you need installed to the best quality. We also supply a full roof waterproofing and repair service to flat roofing in Newcastle that ensures you're able to go throughout your day without the worry of leakage or further destruction of your property. Our team will work efficiently to provide the best liquid applied membrane which in turn gives you a stable and sturdy roof, no matter what it takes.
Contact Withers Roofing Limited

We understand that getting a new roof on your home or business seems like a daunting task. You spend hours researching and choosing the best roofing company to make sure it is done correctly. Well Your search for the perfect roofing company has come to an end! As the most friendly and reliable roofer in Newcastle you can be sure that we only provide you with the best and most qualified roofers to undertake your project on your home. Because we understand that your house is your home and every little detail should be done and performed to the highest industry standards. So don't wait any longer, call today and improve your home with confidence